HOW TO LIGHTEN YOUR HAIR SAFELY
Today we can do many beauty treatments ourselves – apply makeup like a pro, style chic and even make quality facials, but when it comes to hair there's always some doubt. Is it safe to lighten hair at home?Does bleaching cause hair loss? While some stylists consider it as the salon-only process, we think you can lighten your hair successfully by following the instructions and our advice. Here we go!
How to prepare for your hair for lightening and keep it safe
Okay, so these are very important steps you cannot skip! Let's be honest, the bleaching does damage your hair. Good news: it can be easily minimised! Here's how:
Few weeks before lightning, start doing conditioning treatments every 4-5 days. Apply a hair mask or thick conditioner on wet hair and keep for 15-30 minutes. It will give you enough moisture to keep the cuticle strong.
Stop washing your hair 3 days before bleaching. The scalp will build up some oil which is an additional protection.
Do a hair strand test and allergy test
The lightning is restricted for recently chemically straightened or permed hair. Allow yourself at least a month after these treatments. Also, do not use the lightning if your scalp is sensitive or irritated.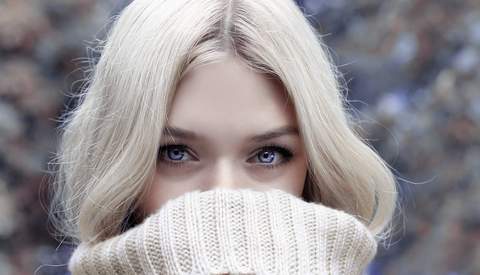 Do I need hair lightening?
If you fall into one of these categories then the answer is Yes:
I want to change my hair colour drastically. Opt for

 

Bleach it Hair Lightener

 

to prepare hair for pastel colouring, highlights or colour change.
I want to go few shades lighter
I want to fix blonde shade. Use our Lighter + Toner packages to change your shade into

 

Honey,

 

cool Ash

 

or

 

Platinum.
I have outgrown roots
I want to bleach my dark hair. To lighten it safely, we recommend going through the bleaching process few times and wait a few weeks between treatments.
Lighten your hair safely step-by-step tutorial:

Place a towel on your shoulders and put on gloves
Apply petroleum jelly to your ears and to the skin around your hairline. Alternatively, use olive oil.
Using clips, divide the hair into 4 sections. Using a comb, divide each section into few smaller half-inch sections.
In a non-metallic bowl, mix activator cream with the powder to form a creamy paste
Apply the mixture evenly from the back of the head to the front. Use the following order: mid-lengths, ends and root area. When working with the roots, try to keep some distance from the scalp. If you want to bleach the roots fully, do it quickly at the very end as they develop much faster than the rest of your hair.
Comb and cover with cling-film. Read the instructions to know the development time.
Thoroughly rinse avoiding contact with eyes.
How to take care of bleached hair
Use the conditioner after every wash to flatten the cuticles and seal in moisture
For blonde hair or highlights use purple shampoos, conditioners and/or masks to keep the colour cool
Use the low heat setting while drying and try to turn it off when the hair is not fully dry
Smoothing products such as argan oil will help to smooth the cuticle and give a glossier finish.