Dying our hair in various fun colours is a creative way to express ourselves. But sometimes the fear of damaged, porous hair after colouring is stronger than the desire to change our look. We understand that. But what if we told you that you can safely dye your hair purple, red or any other  at-home hair colouring ? Would you do it? If the answer is yes, you're in the right place – we developed a hair dye that won't damage your hair! 
Together with the scientists, we started researching different ways of how to colour hair without damaging it at home and luckily found Nio-Active Smart Plex treatment. The technology allowed us to add this protective treatment to our permanent dyes and therefore protect your hair from breaking during colouration.
HAIR SCIENCE BEHIND PERMANENT COLOURING
How does permanent colour work? Permanent hair dye acts in two steps – first, it removes the original colour from your hair and then it adds a new colour to it and locks it in for a month. To perform those steps, we need to open up the outer layer of your hair (cuticle) and bring the dye to the inner hair layer (cortex). This process involves chemicals that soften your cuticle, allowing it to open access to the cortex. Unfortunately, during that, the hair structure changes and your hair becomes weaker and drier. There's no way to deliver the dye to your hair without breaking your hair bonds, but when we add a Nio-Active Smart Plex treatment to the dye, it reconnects your bonds straight away and repairs your hair. No more brittle and weakened hair!
You can read more information about different types of hair dyes and bleach here.
NIO-ACTIVE SMART PLEX MAKES IT POSSIBLE TO COLOUR HAIR WITHOUT DAMAGE AT HOME
Unlike a hair conditioner that works only on the surface of your hair, Nio-Active Smart Plex technology works from inside hair strands and allows the restorative ingredients to deeply penetrate the hair. It rebuilds the bonds broken by hair dye and brings back the original healthy structure.
Since the Nio-Active Smart Plex is mixed with our permanent dyes already, you don't have to worry about adding an extra step to your colouring routine. Just colour your hair as normal, and the treatment will automatically start working during colouration. When the dye breaks your hair bonds, Nio-Active Smart Plex will repair those broken bonds and prevent your hair from further damage. In addition to your fresh new colour, you will also get stronger, shinier and more hydrated hair.
SMART BEAUTY PERMANENT HAIR DYES WITH NIO-ACTIVE SMART PLEX
Plex technology has been the single biggest development in hair colouring for decades. Since we started adding it to our products, we've got many verified reviews from our customers saying how they can feel a real difference in their hair, and that it became smoother, softer and shinier. It's a real game-changer – now you can change your hair colour as often as you would like to, at an affordable price.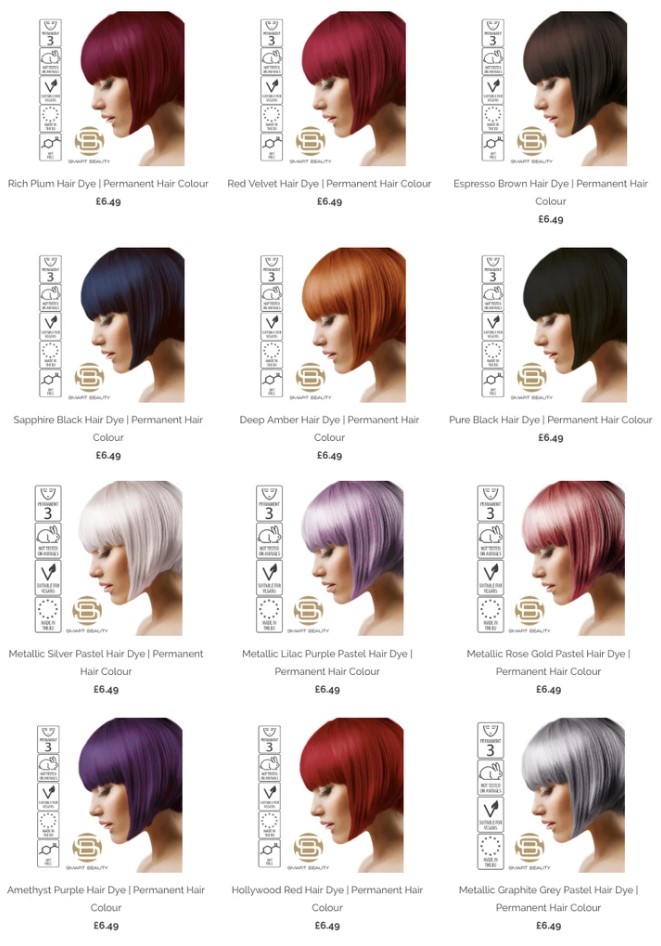 Select one of our permanent hair dyes that contain the Nio-Active Smart Plex and enjoy the long-lasting colour without damage to your hair.